Skip to Main Content
It looks like you're using Internet Explorer 11 or older. This website works best with modern browsers such as the latest versions of Chrome, Firefox, Safari, and Edge. If you continue with this browser, you may see unexpected results.
Welcome!
The Smith College Department of Music and the Sage Chamber Music Society present pianist Jiayan Sun in a series of eight recitals on Thursdays at 8 p.m. in Sweeney Concert Hall. The concerts are free and open to the public. To support this series of recitals, Josten Performing Arts Library and the Smith College Libraries have created a LibGuide to facilitate study and access to introductory sources on Schubert's life and works in the Five College Libraries and beyond. The LibGuide also includes previews of the program notes by Smith Professor Emeritus Peter Bloom.
Jiayan Sun - Iva Dee Hiatt Visiting Artist in Piano (2017-2020)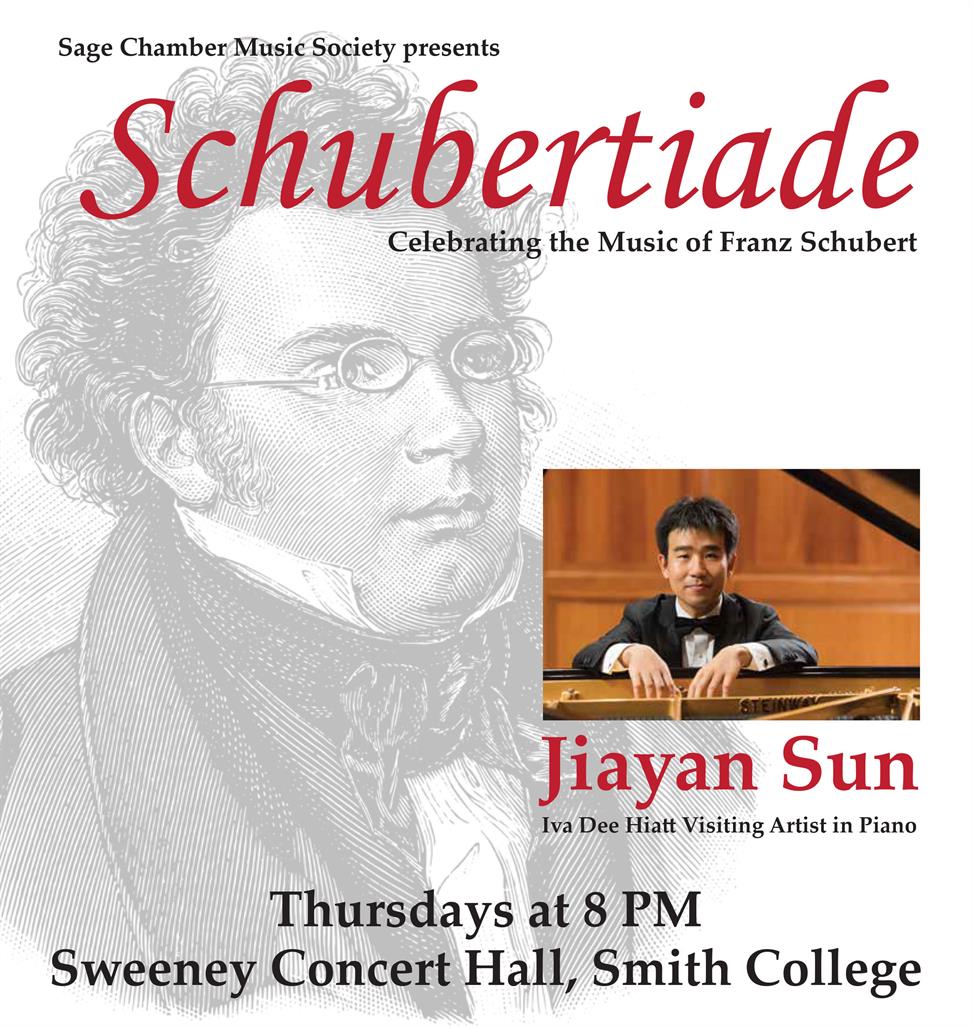 Links to Artist Biographies
Judith Gordon, piano

Concert IV: December 5, 2019

Joel Pitchon, violin

Concert II: September 26, 2019
Concert VI: February 27, 2020

Marie-Volcy Pelletier, cello

Concert II: September 26, 2019
Concert VI: February 27, 2020

William Hite, tenor

Concert V. February 6, 2020